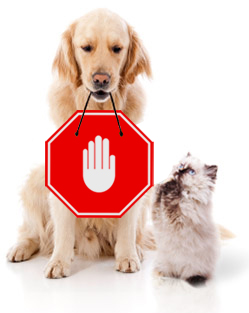 All information and Content on this Site is the property of Natural Best Products Laboratoire S.L. (NBP). The Content is protected by copyright laws, trademark and design rights. Any unauthorised use of the Content will be considered a violation of NBP's intellectual property rights. Unless otherwise stated in this document, NBP reserves all tacit and direct rights to patents, trademarks, copyrights or confidential information relating to the Content. Unless otherwise stated in this document, no Content may be copied, distributed, published or used in any way, in whole or in part, without prior written agreement from NBP, except as allowed by the limited license contained in these Conditions of Use. You may not, and these Conditions of Use do not give you permission to, reproduce, reverse engineer, decompile, disassemble, modify or create derivative works with respect to the Site and NBP's products.
The limited license allows material to be downloaded for strict personal use only. Any other form of use is a direct violation of copyright law, the materials available on this website may NOT be copied, photocopied, reproduced, translated or reduced to any electronic medium, machine-readable or printable form, in whole or in part, without prior written consent of NBP.
Consequent legal action will be taken by NBP against those (both physical persons and businesses) who do not respect the conditions lined out on this page and are considered to be violating NBP's intellectual property rights.
NO PORTION OF THIS SITE MAY BE REPRODUCED IN ANY FORM, OR BY ANY MEANS, WITHOUT PRIOR WRITTEN PERMISSION FROM NBP.
ANY REPRODUCTION OF THE MODEL OF NECKLACES, DESIGN OF PACKAGING BOXES, EVEN PARTIAL IS STRICTLY PROHIBITED AND PROTECTED BY PATENT AND COPYRIGHT, AND WILL BE PURSUED BY COPYRIGHT LAW WITHOUT EXCEPTION.